Prayer Guide and Devotionals
---
---
PCPC Daily Prayer Guide
Epiphany 2022
January 6 - March 1
The word epiphany comes from a Greek word meaning "disclosure or unveiling," and it was used in the ancient world to designate an official visit of a king
or emperor to some city of his realm. In the tradition of the church calendar, Epiphany is a celebration of Jesus' manifestation to the world as Savior and King. John writes in his Gospel that "we have seen His glory," indicating that the truth of Jesus' majesty was not hidden, but publicly revealed for the whole world to experience.
The season of Epiphany begins on January 6th, twelve days after Christmas Day, and it continues until Ash Wednesday, which marks the beginning of the season of Lent. It is a time to reflect on Jesus' universal kingship, His beauty and majesty, and His mission to gather the nations of the world unto Himself.
The simple message of Epiphany is that the King of creation has come, and we are to receive Him in all His glory. In His light, we see light and are made by grace to be light to others, that the whole world might worship Jesus the King.
We've made this Prayer Guide available through the new PCPC app (download via Apple App Store or Google Play Store for free), so you can have access wherever you are throughout the day.
Download the PCPC App today for your iOS or Android device.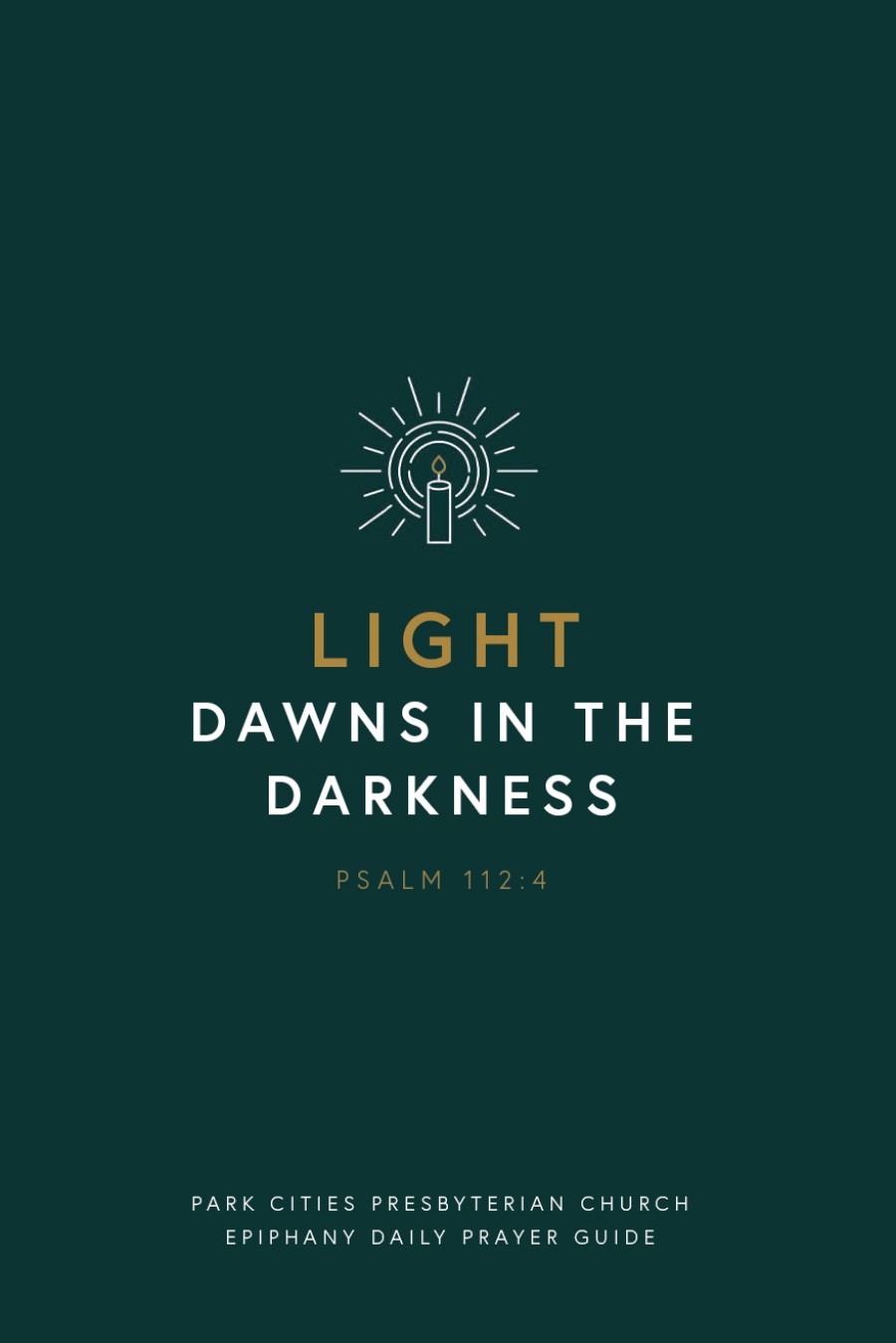 ---
Every Thought Captive, a weekly devotional from PCPC
It can be easy to come into Friday with a sigh of relief. The weekend is so close that the day still ahead of us seems more of an obstacle than an opportunity. Before you rush into that final lap, we invite you to be still for a moment and take every thought captive with our weekly devotional. Every Friday morning we send out a reflection on the most recent Sunday sermon as a way to bring our worship and meditation through to the end of the week. Sign up today to receive the Every Thought Captive email.
---
Trouble Now—Glory Then
Seven devotionals for times of suffering