The PCPC Marriage Ministry seeks to build vibrant marriages through instruction, testimony, and community that:
Are sustained and nourished through Christ and His Word.
Proclaims His Gospel.
Live out a mission that continually refreshes each marriage.
---
Pre-Marriage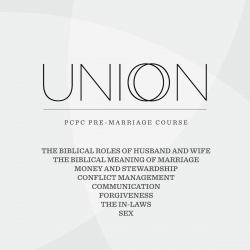 UNION
UNION is a nine-week course for seriously dating, engaged, and newly married couples. We will cover topics such as the Biblical meaning of marriage, expectations, communication, in-laws, Biblical roles of husband and wife, money and stewardship, conflict management, forgiveness, and intimacy. Teaching will occur in a large group setting, followed by small group discussions. We will meet Tuesday evenings at PCPC from 7:00 p.m. to 8:45 p.m. The cost is $30 per person to cover materials and a celebration dinner on the final night. For questions, please contact Melissa Hecht.
FALL CLASSES: September 19-November 14, 2023
---
Newly Marrieds (up to 3 years)
Small Groups – Newly Married couples are encouraged to join a small group community to study and discuss biblical marriage and the tools you need to be successful in your relationship. These groups are typically 5-6 couples and are facilitated by a seasoned married couple. These groups typically meet weekly for 12-18 months to focus solely on marriage themes.
---
Marrieds (3+ years)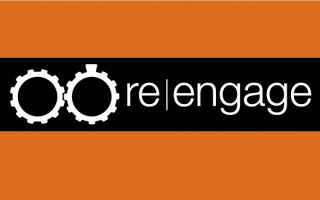 re|engage
re|engage is a marriage enrichment program. Marriages in any condition can benefit, whether you are struggling to get along, your marriage is broken, or you simply want to grow closer together as a couple. re|engage examines God's design for marriage and applies principles from the Bible to guide couples towards growth in their relationship with each other. You can expect to:
Receive encouragement by hearing stories from other couples that have experienced victory in the midst of hard times.
Be placed in a small group with a facilitator couple and other couples to work through a 16-lesson curriculum.
If you are interested in learning more about re|engage, please contact Melissa Hecht at melissa.hecht@pcpc.org or 214-224-2679.
---
Family Camps
Family Camp is a place for PCPC families to come together under the shepherding of one of our pastors for a week in Colorado at Ute Trail to enjoy each other. Each day includes three wonderful meals, connection time, family activities, and evening activities. Family activities can include horseback riding, ropes course, kayaking, river day, and off-campus activity day. Each week starts on Sunday and ends the following Saturday. For more information, email caroleanne.axley@pcpc.org or visit our calendar (July/August).
---
For more information about Marriage Ministry at PCPC, please contact Melissa Hecht, melissa.hecht@pcpc.org.
---