PCPC Men exist to extend the transforming presence of the Kingdom of our Lord Jesus Christ in Dallas and to the world.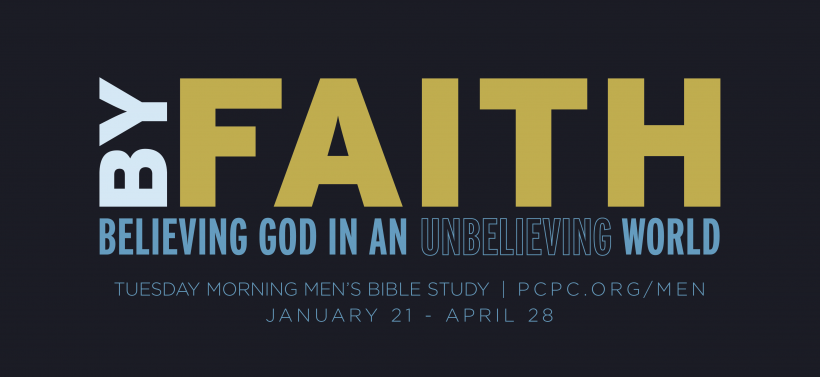 Spring 2020 Tuesday Morning Men's Bible Study
By Faith: Believing God in an Unbelieving World
Dates: January 21 - April 28
Time: 7:00 a.m.
While we are not able to gather together in person at the church, we will post a video lesson and personal reflection questions here online each week at 7:00 a.m. Table groups are encouraged to connect online (ie. Zoom.us, FaceTime, or other audio/video conferencing software).
A Faith That is Tested
Hebrews 11:39-12:2
Paul Goebel
---
If you missed a Bible study, want to share with a friend, or wish to listen to a lesson again; click on the quick link to our Audio Archive.
---
---
For More Information
Please contact Elaine Montague, 214-224-2736