We are delighted you are visiting our PCPC Kids page. Our desire is to partner with parents, grandparents, Sunday volunteers, and others in making disciples of Jesus Christ in our children's ministry. We deeply desire for our children to be part of extending the transforming presence of Jesus Christ to our world.
You should find many tools and opportunities to help enrich the discipleship making of children on our page. We include up-to-date lessons and curriculum, songs our children are singing, crafts, and worksheets that correspond to our scope and sequence, parent equipping material, and more.
If you have questions about PCPC Kids, contact us at childrensministry@pcpc.org.
---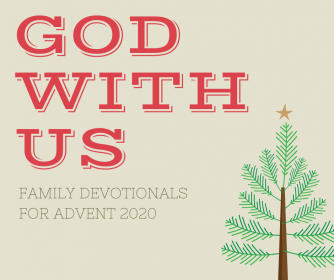 Looking for Kids Advent 2020 Resources?
Go Here
Our hope is that each element in this packet re-enforces this wonderful reality that God is with us! In this document, you will find a Scripture reading that corresponds to the PCPC Prayer Guide, a family devotional, hymnal, and instructions for family activities (craft, questions, activity, and prayer) for Advent 2020.
Kids Resources for Sunday, November 29
Dear Parents, here is great content for your children this Sunday (November 29) from the Children's Ministry staff. Please follow us on Instagram @pcpckids for more activities, info, and engagement.
---
During the pandemic, I have been reading Ecclesiastes several times. Reading through Ecclesiastes is like talking with a sharp middle-aged critic who tells you how to live your life by turning your view of the world upside down. One way he does this is by comparing aspects of life to "Hevel," a Hebrew word that literally translates to vapor or smoke but is commonly translated to meaningless or vanity of vanity in modern English translations. The author is trying to allude to is life is like smoke or vapor you can see, but it's always changing and impossible to grasp in your hand. The author argues that we can't control our lives because of this, so we must learn to live our lives with an open spirit because the only thing we can control is our attitude.
I don't know about you, but I have felt more in exile or that my world has been flipped upside over the past ten months than I have ever in my life. Working in investments, I have gone from working 10-12-hour days in the office to being lucky to stretch my work to 3-4 hours a day at home. I have gone from enjoying Thai food at Malai to having to have it delivered. I have gone from being able to see friends and family to having to limit my interactions. The meaning of all of this is hard to understand and grasp. Life takes one shape, and before you know, it takes another. I genuinely am powerless to the situation, but regardless of my power to control the situation, I can have a joyous attitude, love God, and keep His commandments.

Sam Clark
Elementary Ministry Volunteer
---
We Want Our Children to Be:
…Worshippers of God!—We long to worship GOD together.
…Bible-Saturated and Theologically-Grounded!—To know and live the word of God.
…God-dependent and prayerful!—To pray bold and dependent prayers.
…Gospel-Oriented!—To tell stories of rescue.
…Culturally-Engaged!—Desire to change the world.
---
Are you interested in becoming a volunteer in the Children's Ministry? If so, we would love to have you on the team! Between Nursery, Preschool, Elementary, and Special Needs there are plenty of opportunities for you to serve. Sunday mornings in Children's Ministry provide an excellent place to get involved, build relationships with kids, and help them grow in their love for Christ.
If you are interested in volunteering with the Children's Ministry, please click here (Volunteer Interest Form).
Questions? Email us at childrensministry@pcpc.org.
---