---
Born across the world. Escaped from danger. Now your neighbor.
Refugee (noun): A person who has fled his/her country of origin and who cannot return to his/her home due to fear of persecution based on race, religion, ethnic group, or membership in a particular social or political group.
The people of the world have always been on the move. We see this clearly in Biblical history, ancient and even in modern history throughout the globe. What should our response be to the unprecedented number of refugees who are being resettled in Dallas? We believe that the Nations are coming to our doorstep by God's sovereign hand, opening up opportunities for world evangelization. We believe God is so adamant that we preach the gospel to all Peoples that he is bringing Unreached Peoples to us!
The Numbers:
• 200,000 refugees in the greater Dallas area.
• 10,000 refugees were resettled in Texas in 2015.
• 51% of refugees worldwide are children.
• The United States regularly takes in more refugees for permanent resettlement than all other countries in the world.
• Refugees living in America are legal residents invited by the government to live and work permanently in the US.
• The Government only provides 30-60 days of services to new arrivals to the U.S.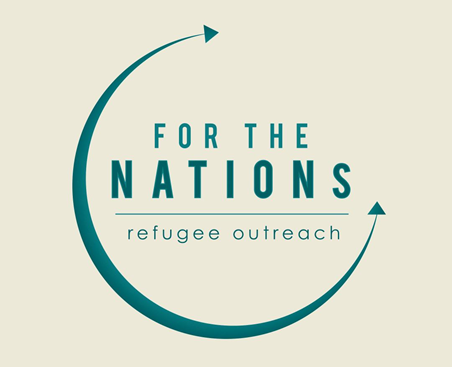 PCPC partners closely with For the Nations Refugee Outreach (FTNRO) in Dallas, whose mission is to "provide educational and acculturation services that help meet the practical needs of refugees and to share with them the gospel of Jesus Christ." They currently serve over 1,550 refugees. Over the last several years they have developed high quality, effective educational programs and have shared the good news of Christ with many DFW area refugees. Their vision is to bring these proven programs to more and more of the area's large and growing refugee population.
---
How Can I Be Involved?
Tour For the Nations Refugee Outreach
Come see firsthand what For the Nations is doing to serve the refugee community here in Dallas!
If you are interested in joining one of these tours, please contact Sarah at [email protected] or (214) 224-2524 for more information!
Welcome Teams
Welcome Teams are groups of 15-20 volunteers that are assigned to a refugee family who will newly arrive in the US. The Welcome Team fulfills initial setup responsibilities and forms a relationship with the refugee family that can optionally extend beyond the initial 3-week post-arrival commitment. Keeping in mind flexibility is key, Welcome Teams would be responsible for the following:
-Advertise material needs to friends, family, and church community
-Collect donations of household items and furniture
-Store large items (only) in storage shed if needed
-Pray for family
-Receive specific info on family: names, ages, country of origin
-Arrange date to set up apartment
-Reserve moving truck for large items
-Adjust amounts of household items/furniture for specific family
-Move furniture/set up apartment (as soon as it's ready)
-Review grocery list, purchase non-perishable items if desired
-Final grocery shopping trip
-Provide hot meal as close to arrival time as possible
-2-3 team members meet family at airport along with staff
-Apartment orientation
-Initial visits, longer apartment orientation (post-arrival)
-Help with mail, laundry, grocery orientation (post-arrival)
-Visits and relationship building!
If you are interested in joining or organizing & leading one of these Welcome Teams, please contact Sarah at [email protected] or (214) 224-2524 for more information!
---